Debemos empezar ahora mismo a proteger a nuestros jóvenes de los insidiosos intrusos de la inmoralidad intrusa. Aún podemos inculcarles una fe y unos valores devotos. ¡Pero debemos despertar y actuar ya! La cultura atea está invadiendo nuestros hogares y escuelas — está luchando por los corazones y las mentes de nuestros jóvenes — y todo está "¡A solo 1 clic de Distancia!"
La pornografía en Internet daña en secreto a todas las iglesias de Estados Unidos. Aprende lo que le está haciendo a tu iglesia y las estrategias probadas para hacerle frente. ¡Hagamos algo contra la epidemia de la pornografía!
y las tentaciones están esperando online a solo 1 clic de distancia, invadiendo nuestros hogares y nuestras escuelas, luchando por los corazones y las mentes de los jóvenes, quizás incluso de ti mismo.
La fe y unos valores morales fuertes pueden proteger los corazones y las mentes contra una precipitada situación resbaladiza. ¡Pero debemos despertar y actuar ahora e inculcar fuerza moral a nuestra juventud!
y los hechos pueden liberarnos. También están a solo 1 clic de distancia. Comienza tu recorrido con los recursos de este sitio web; compártelos con tus seres queridos.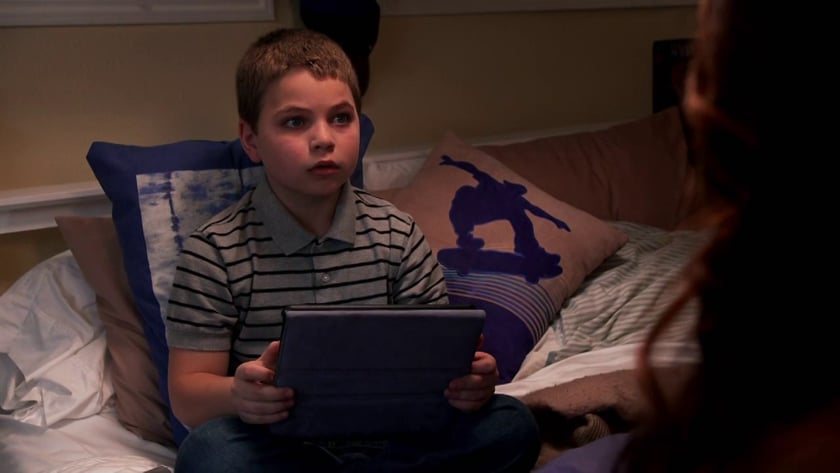 ¡Mira este tentador vídeo y asegúrate de reenviarlo hoy mismo a los padres y líderes de tu vida!
ADVERTENCIA: EL CONTENIDO DE CREACIÓN DE ESTE VÍDEO PUEDE SER PERTURBADOR Y/O PROVOCAR UN "DESENCADENANTE" PARA QUIENES SE ESTÁN RECUPERANDO DE UNA ADICCIÓN SEXUAL.
*Contenido para adultos. Advertencia: el video Just1ClickAway fue creado de acuerdo con los más altos estándares de integridad. Todos los niños menores de edad que actuaban en la película estaban supervisados en todo momento por uno de sus padres. Los padres se reunieron previamente con el director para revisar de cerca el guión, recibir explicaciones sobre el propósito y el uso de la película y firmar los permisos. Los menores estaban en el set sólo para sus partes específicas y sus escenas fueron filmadas sin imágenes sugerentes u otros personajes a su vista.  Lee aquí porqué lo hicimos
Y la tentación de esperar en fila ya un solo clic de distancia, esperando para invadir nuestras casas, escuelas y tratando de consumir las mentes y los corazones de nuestros jóvenes, y tal vez el suyo.
La fe y los valores morales enraizados protegen la mente y el corazón de las arenas movedizas. Tenemos que tomar medidas al respecto y fortalecer los valores morales de nuestra juventud.
También está a sólo un clic de distancia, y puede darle libertad. Comience su camino hacia la libertad con los recursos de esta página y compártalos con sus seres queridos.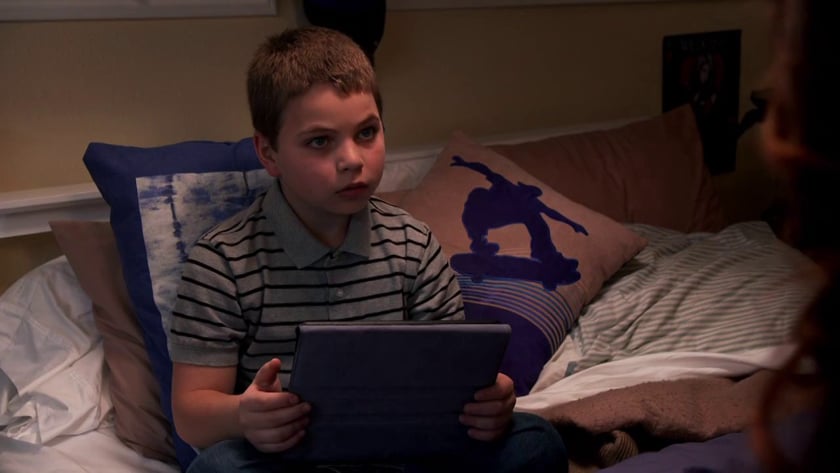 ADVERTENCIA: EL CONTENIDO CREATIVO EN ESTE VIDEO PUEDE SER DISTURBANTE Y / O PUEDE CAUSAR UN "DISPARADOR" PARA LOS QUE SE RECUPERAN DE LA ADICCIÓN SEXUAL.
A tentação está a apenas 1 click de distância, esperando invadir nossos lares e escolas, e na batalha para consumir as mentes e corações dos nossos jovens, quem sabe inclusive a sua.
A fé e os valores morais podem proteger a mente e o coração de cometerem deslizes . Devemos acordar e agir agora e fortalecer os valores morais de nossa juventude.
E os fatos também podem nos libertar. Isto também se encontra a um click de distância. Comece seu caminho usando os recursos deste website; compartilhe com quem você ama.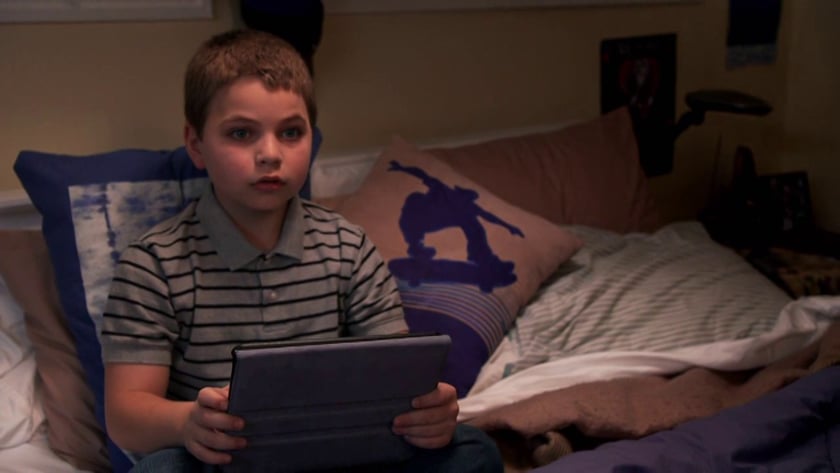 AVISO: O CONTEÚDO CREATIVO NESTE VÍDEO PODE SER PERTURBADO E / OU PODE CAUSAR UM "DISPARADOR" PARA OS QUE RECUPERAM DE ADICÇÃO SEXUAL.
Josh McDowell has released a position paper entitled "Your child is at great risk! Just1ClickAway." You will find shocking statistics and helpful tips as you navigate your family and students through the intrusive immorality that is so prevalent today.

Download Paper Inglés, Chinese, Español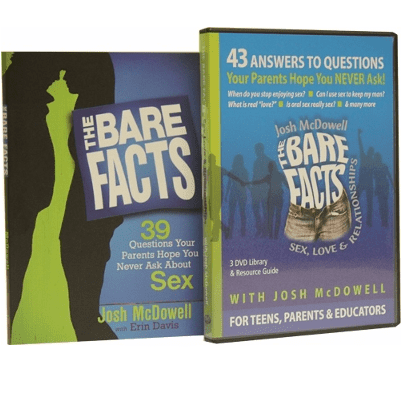 The Bare Facts: The Truth About Sex, Love, and Relationships:
 In this invaluable book and 3-DVD library, Josh and top experts frankly answer top questions that teens ask such as: "
Is sexting wrong?
", "
Is oral sex really sex?
", "
What is the most common STD?
" and many, many others. Josh has compiled a set of Scriptural admonitions regarding pornography. We encourage you to download this 
PDF file
.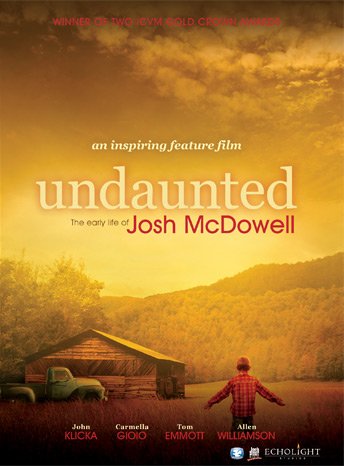 UNDAUNTED – Josh's Story
A gripping story of overcoming shame, anger, and despair to embracing hope, forgiveness, and abundant grace. >  Be encouraged today!
Healing for the Holes in Our Souls by Sharon L. Patterson 
This book balances practical questions about healing emotional and spiritual wounds with wonderful applications of biblical insight.
Healing the Wounds of Sexual Addiction by Mark Laaser, MDiv, PhD
 With today's rampant availability of Internet pornography, sexual addiction has become a national epidemic that affects up to 10 percent of Christians. As devastating as any drug habit, it brings heartbreak and despair to those it entangles.
False Intimacy by Harry Schaumberg 
With frank honesty, False Intimacy offers realistic direction to those whose lives or ministries have been impacted by sexual addiction while examining the roots behind these behaviors. This compelling book examines different aspects of sexual addiction, including shame, purity,and forgiveness, while exploring one's true identity and God-given sexuality.
On the Threshold of Hope by Diane Mandt Langberg On the Threshold of Hope
 offers hope and healing to men and women who have been traumatized by sexual abuse. Dr. Langberg's insights and the quotations from many survivors assure readers that they are not alone and that Christ, the Redeemer, can heal their deep wounds. Through stories, Scripture, questions, and encouragement, Dr. Langberg walks with survivors on the road to healing through Christ's love and power.
Out of the Shadows by Pat Carnes, PhD. 
Sex is at the core of our identities. And when it becomes a compulsion, it can unravel our lives.Out of the Shadows is the premier work on this disorder, written by a pioneer in its treatment. Revised and updated to include the latest research-and to address the exploding phenomenon of cybersex addiction-this third edition identifies the danger signs, explains the dynamics, and describes the consequences of sexual addiction and dependency. With practical wisdom and spiritual clarity, it points the way out of the shadows of sexual compulsion and back into the light and fullness of life.
Shattered Vows
by Debra Laaser
 If you have been devastated by your husband's sexual betrayal-whether an isolated incident or a long-term pattern of addiction – you need to know you don't have to live as a victim.
Terrible Things Happened to Me by Tom Scales

Watch the destruction of a young boy's innocence and hear his pain at being powerless. Learn the events of childhood that leave him without tears, without feelings and deeply fearful of friendly or intimate relationships. See the intervention of God in his life and his transitions from victim to survivor and from survivor to victor. Appreciate how breaking his silence freed him from the control of predators and gave his life new direction and meaning. See the beauty of Faith as it nurtures the aging adult to a place of healing and subsequently to the path of ministry to other survivors.
The Pornography Trap by Ralph Earle, PhD, and Mark Laaser, Mdiv., PhD.
 Addressing the problem of pornography addiction, especially on the Internet, and other sexual addictions. This book was especially written for pastors and Christian leaders.
The Wounded Heart
by Dr. Dan B. Allender
 Addresses issues of sexual abuse across social, religious, and gender lines. He provides a Biblically-based path for survivors to find healing and restoration through God's help, love, and mercy.
When a Man You Love Was Abused
by Cecil Murphey
 For all women who know and love a survivor of sexual assault, best-selling author Cecil Murphey has penned an honest and forthright book about helping the man in your life survive–and thrive–despite past abuses.
When Your Husband is Addicted to Pornography
by Vickie Tiede
 When your husband's addiction to pornography leaves you shattered, betrayed, and alone, where do you turn? Through daily readings and questions on six important topics: hope, surrender, trust, identity, brokenness, and forgiveness, you will grow in healing and hope.
Disclaimer
Through this website you are able to link to other websites which are not under the control of Ministerio de Josh McDowell. We have no control over the nature, content and availability of those sites. The inclusion of any links does not necessarily imply a recommendation or endorse the views expressed within them.