Let's talk about faith.
Faith is an important and recurring theme in the Bible. Believers are called to put their faith in God's word. But what is faith, and why is it so important that we develop it? Does faith change our lives?
The Bible provides what I consider to be the definitive answer. Hebrews 11:1 tells us, "Faith is the reality of what is hoped for, the proof of what is not seen." Faith is believing in God's power, and taking comfort in his promises.
We gain mountain-moving power when we place our lives in God's hands!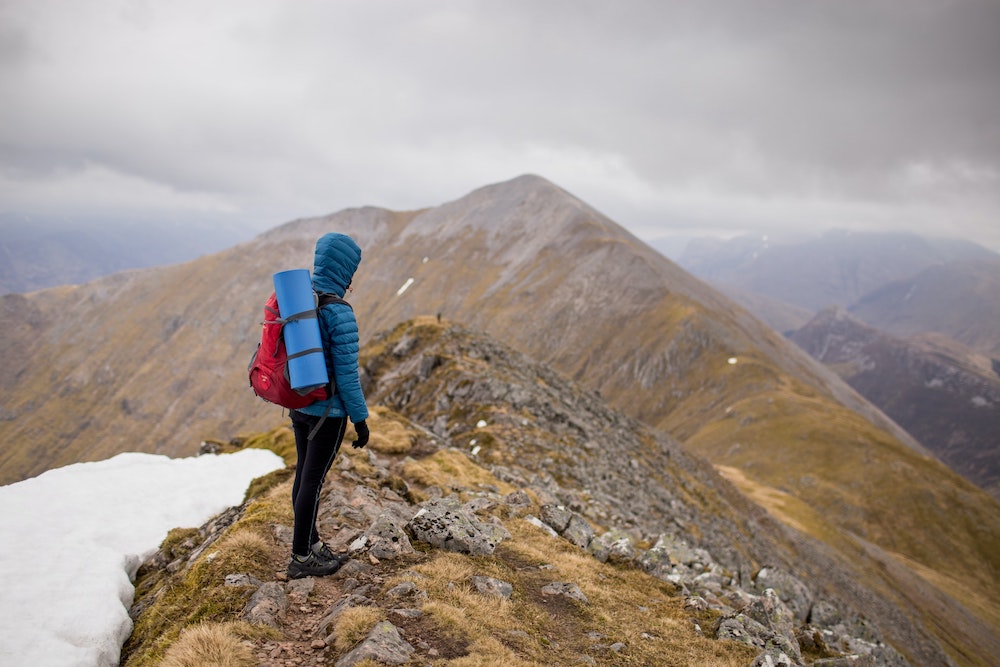 Faith Is Trusting God's Power
In Matthew 17:14-20, the disciples are unable to drive out a demon from a man's son until Jesus shows them how it's done. When his disciples ask why they couldn't drive out the demon, Jesus tells them it's because they lacked faith. If they had faith the size of a tiny mustard seed, he adds, they could command a mountain to move, and it would do so.
We find the power of faith also demonstrated in Matthew 8:5-13, when a Roman centurion runs up to Jesus to ask that his servant be healed. Jesus asks the centurion if he wants him to accompany him to his house. The centurion demonstrates his faith by replying, "I am not worthy to have you come under my roof. But just say the word and my servant will be healed."Jesus marvels at his faith, and does as he asks. The centurion returns home, to find that his servant was healed at the exact time the centurion was speaking with Jesus.
---
Faith is Trusting God's Goodness
Doubt can be considered an enemy of faith (Matthew 17:14-20). When looking around, it can feel like the world is crashing down around you. But God hasn't left us alone. And he's given us tools to help us keep our faith strong.
God's Word tells the story of his goodness and guiding hand throughout history. Even when things fell apart, God still had a plan. And nothing can thwart it. One of my favorite verses is Romans 8:28, which reminds us, "We know that all things work together for the good of those who love God, who are called according to his purpose."
God's power is demonstrated through his creation. The natural world is so intently and complexly designed that scientists still struggle to comprehend much of it. Psalm 19:1 says, "The heavens declare the glory of God, and the expanse proclaims the work of his hands."We can have faith in God's power, because we can trust in his goodness.
---
Keep Feeding Your Faith
If something isn't fed, it dies. The same is true for our faith. So we must continuously strengthen it. I keep my faith strong by studying my Bible and reviewing my favorite encouraging Bible verses, some of which I listed earlier. Praying is another way I keep my faith strong. Prayer helps me to talk to God, which deepens my relationship with him. God wants to be in a personal relationship with each of us.
How do we deepen our relationship with him? With faith, time, and communication. We build our faith in God as we deepen our trust in his goodness and power.
Are you actively building your faith? In what ways has God proven his goodness and power to you? In what ways have you demonstrated to God that you have faith in him?
---
NEXT STEPS
> Interested in helping people to know God personally? Get started here.
> Need prayer? Contact us. We would love to pray for you!
---
GUEST BLOGGER CLAYTON THOMAS CARTER, A HIGH SCHOOL STUDENT IN PLANO, TEXAS, IS PASSIONATE ABOUT ENCOURAGING THE KNOWLEDGE OF A BIBLICAL WORLDVIEW. HE ENJOYS PLAYING TRUMPET AND SERVING AT HIS CHURCH.