Josh McDowell Ministry
media@josh.org
For Immediate Release
Josh McDowell Ministry has unveiled a new logo and clarified its future direction as part of a year-long new brand initiative.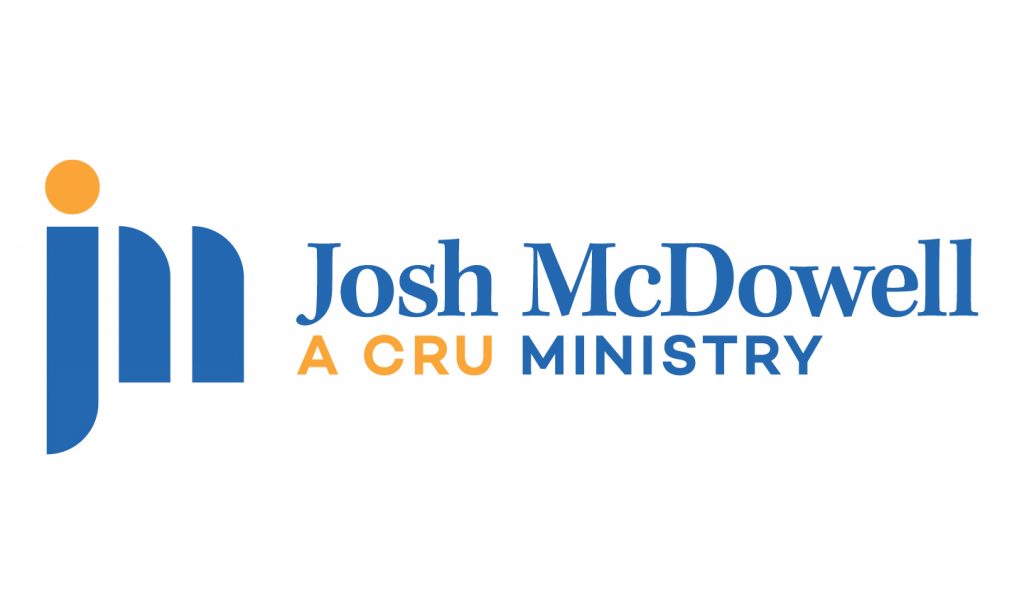 Plano, TX – Josh McDowell Ministry has completed its rebranding effort in response to its continued growth and renewed future direction. The mission of the ministry remains the same: to serve others until the whole world hears about Jesus. The heart of the rebranding focuses on a refreshing new color palate, a new logo and revised language that helps us to clearly communicate our purpose.
From the beginning, Josh McDowell Ministry has created and shared messages in the areas of Classical, Relational, and Moral Apologetics, employing different methods in order to deliver these messages to people all over the world. The Ministry has worked to communicate these messages in fresh ways that spark new understanding about faith in Jesus that would inspire a renewed commitment and confidence in living like Jesus.
Today, we strive to maintain those same ministry distinctives as we begin to introduce new speakers and authors who, along with Josh McDowell, will continue to create breakthrough moments and messages of clarity, conviction, confidence and connection. It is through these new speakers, our new and existing biblical messages that the ministry will continue to further its reach out into the world.
President and Founder, Josh McDowell adds, "Josh McDowell Ministry is committed to developing new speakers and authors in order to further extend the outreach and impact of the gospel."
Josh McDowell Ministry is and remains rooted in the gospel message and its calling on our lives. Our vision is that people everywhere will know Jesus and are empowered to live, support and share their belief in Him.
The new logo and color palate help simplify our look to be more clear and compelling. The mark represents the abbreviation of our ministry "JMM" with a dot above the "J" representing the breakthrough moments that people experience through our ministry's messages and moments. The revised language allows us to further clarify our mission and vision, helping our audiences better understand who we are and what we do.
Where the new brand will be applied:
Digital Platforms: Website, Social Media, Emails and Videos
Future printed materials
New publications
Future live events and speaking engagements
Future content and resources
About Josh McDowell Ministry:
Josh McDowell Ministry delivers breakthrough moments and messages that lead to clarity, conviction, confidence and connection for people seeking meaning and purpose. Through a combination of live events, podcasts, print and digital resources, we seek to serve others until the whole world hears about Jesus.
Our vision is that true followers of Jesus everywhere live, support and share their faith because they know that the Christian faith is reliable, relational and relevant to their lives. We serve students, parents, leaders, churches and virtual movements through the production of innovative events and resources in the heart languages of people everywhere.
Our founder, Josh D. McDowell has been at the forefront of applying truth to cultural trends for more than 50 years. Recently he has been joined by a team of communicators to share the essentials of the Christian faith in everyday language so people of all ages and stages experience breakthrough moments. This includes meeting the needs of people through leveraging resources based on years of experience, new technologies and strategic partnerships. Our ministry team is passionate about helping people know the truth, understand why they believe it and experience it in their relationships by living out their faith.
Thank you for your partnership with Josh McDowell Ministry, a Cru ministry.